10 reasons why Dropzone is the perfect holiday destination for Hardstyle fans
Summer is finally coming! The temperatures are rising and it makes us look forward to a vacation full of sun, sea, beach – and lots of Hardstyle. Just like Dropzone, the 4-day festival at the coast of Croatia: an ultimate holiday for festival fanatics.
READ: This is how REBiRTH finally kicked off the festival season after 3 years!
1. Dropzone is a unique Hardstyle holiday
The well-known Zrće Beach has recently become the ultimate holiday destination among fans of the harder styles. An event – where you literally go on a festival holiday – that you will find nowhere else than here in sunny Croatia.
With multiple options throughout the country, it offers the possibility to extend your holiday, with mega popular destinations such as Split and Hvar nearby. An ideal combination of partying and chilling.
2. Hardstyle at the beach
Yes, you read that right. With various locations and clubs, Dropzone offers the possibility to REALLY party on the beach. While the best DJs are playing on stage, you look out from the dancefloor on Crystal clear Adriatic sea. You can even jump directly from the clubs in the sea while your favorite artist is playing!
If you had to think about what a combination between summer holidays and festivals should look like, Dropzone is the perfect example of this. "Drop Into Hard Dance Paradise!"
3. Good weather guaranteed
The past few days we have been 'happy' with a little bit of sunshine, but nowhere can the weather change as in our home countries. Before you know it, it will be gray and cloudy again…
On the other hand, summers in Croatia can be called a guarantee of success: it is almost 30 degrees outside every day (with an average of 15 hours of sun) and the average sea temperature is wonderful at 25 degrees. In short, this is exactly what you want when you are on vacation.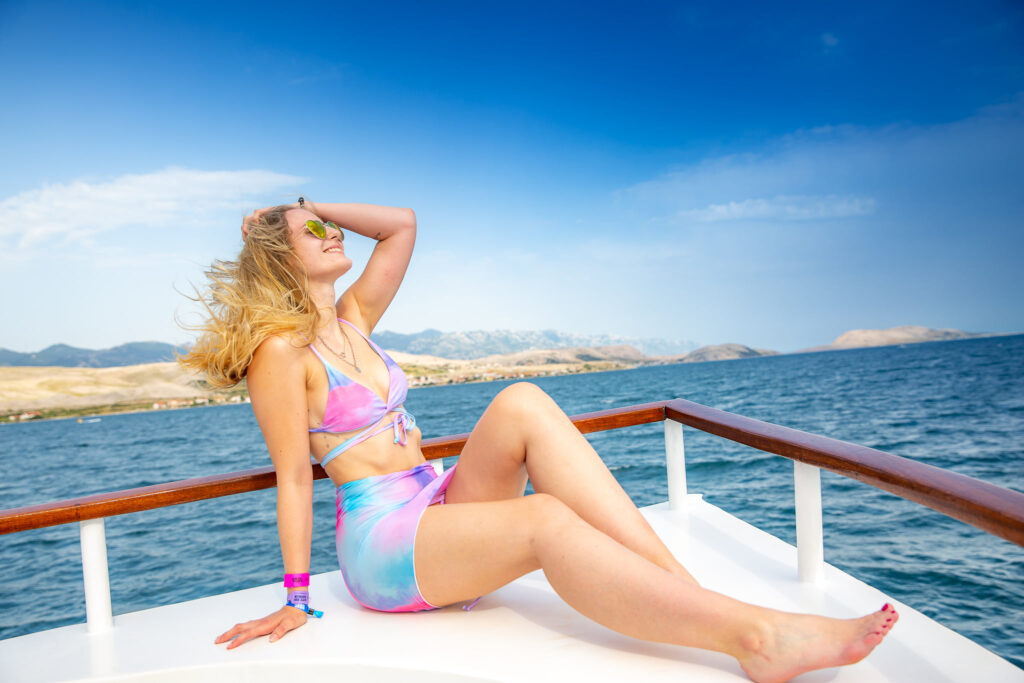 4. Excellent line-up: with the greatest of Hardstyle
Dropzone lasts no less than 4 days, so the organization has brought an extensive range of artists for all parties, pool parties and even boat parties (you will read more about this later!) to Southern Europe.
With a massive programming, the best Hardstyle, RAW and (a little bit of) Hardcore DJs are behind the turntables every day: from Headhunterz to Gunz for Hire and from Sound Rush to Vertile – the very greatest are here. And every day is different due to the diversity within this line-up!
View this post on Instagram
5. Up close & personal
Due to the intimate setting, Dropzone is also loved by the artists: they often stay at this party destination all four days. They are – just like you – hanging out at the pool with a drink in their hand (or party on the beach until the sun comes up).
Everything is nice and close, so you have the feeling that you are partying with everyone. For DJs, Zrće Beach is a holiday to enjoy during the busy festival season: that's why major labels such as Dirty Workz (with their 15th anniversary) and Roughstate are present in large numbers and host their own parties here!
6. The pool parties are wonderfully refreshing
Imagine: you are standing with your feet in the pool, dancing in your swimming trunks or bikini and the sun is shing. You go wild with your friends, the water splashes up and the DJ plays a smashing set. These are the perfect ingredients for a pool party, right..?
With multiple pool parties in one of the open air clubs, hosted by German organization Musical Madness and Gearbox, this is a unique way to party with artists such as D-Block & S-te-Fan and special guests. It would not surprise you that there is always a great atmosphere here. People go crazy and at the end of the day there is almost no water in the pool. Pure enjoyment.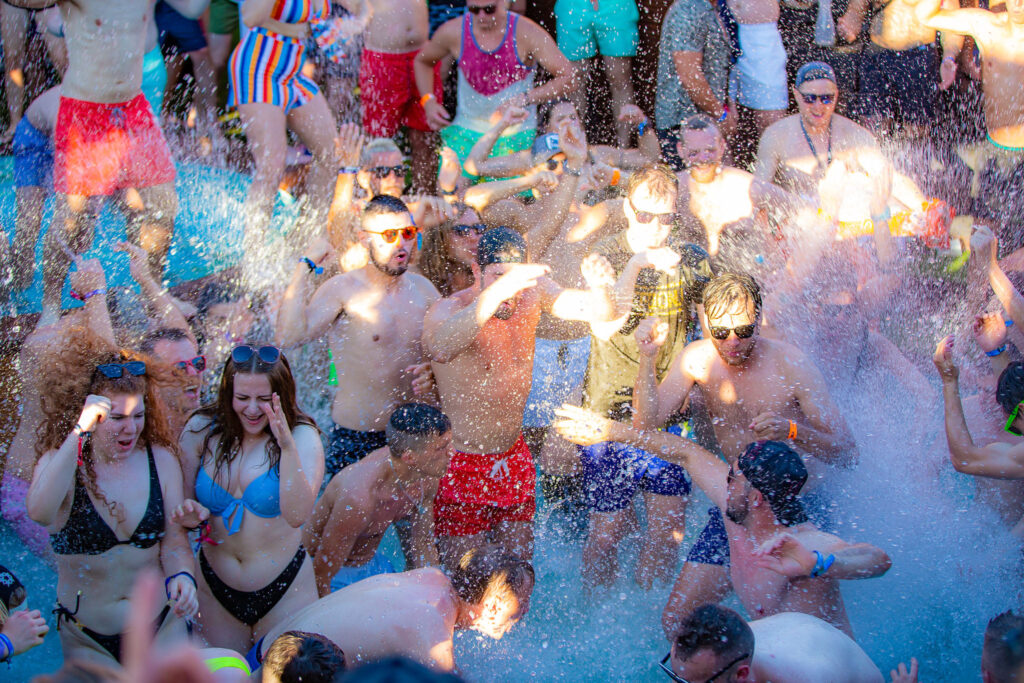 7. Board the wild Boat Parties
Fanatics agree that boat trips are part of a holiday. That is why Dropzone has brought various boat parties on board, where you literally party on the Adriatic sea with the biggest artists.
The landscape of Pag Island is also breathtaking from the water and offers a unique view of the Croatian coast. Including a short stop for a swim in the sea, these cruises (with Act of Rage and many others as your captains) are a must during your Dropzone vacation.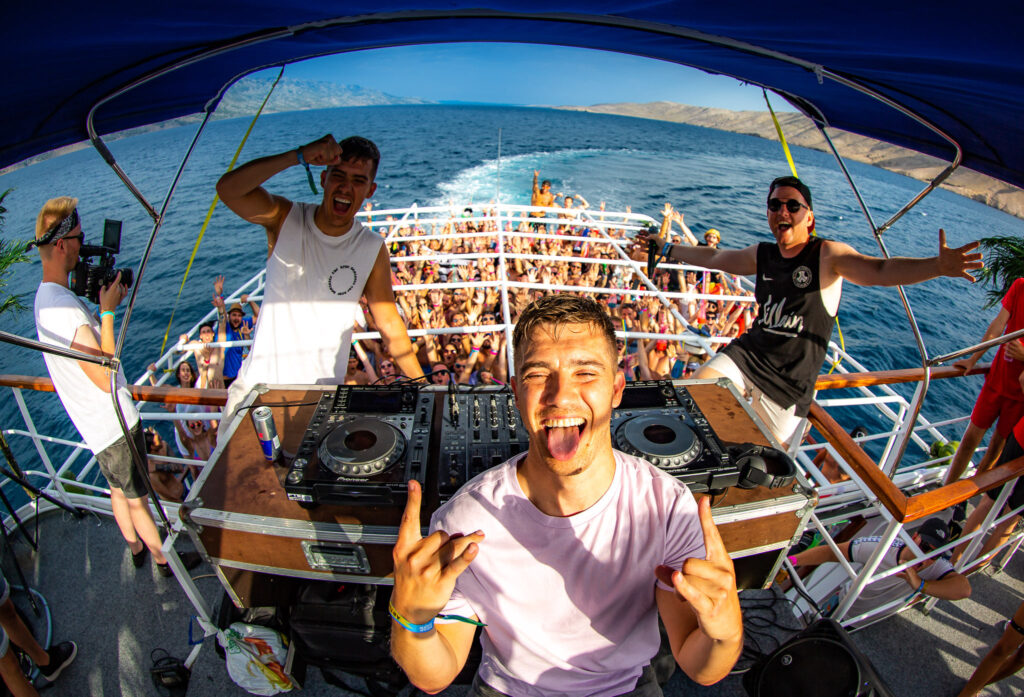 8. Awesome activities to do during your stay
Zrće Beach isn't all about the party (although it can be if you choose). Spend your days lazing under beach umbrellas, cooling down in the beautiful waters, riding a banana boat or choosing from the many nearby restaurants. Adventure reigns supreme with a variety of adrenaline-pumping activities from bungee jumping to wakeboarding and everything in between.
Or you might prefer exploring the nearby Roman ruins, soaking in healing mud or checking out the mysterious rock formation alleged as evidence of an alien landing. Yes, alien landing. There's an activity for everyone.
9. Croatia is one of the most popular holiday destinations
Croatia is not only a beautiful place with a rich nightlife: it is even in the Top 10 of most popular holiday destinations in Europe. More and more young people are visiting the country and in addition to the much-chosen island of Pag (where Dropzone takes place), the country has much more to offer.
Think of the beautiful landscapes and popular places like Hvar and Split. Croatia is known for its crystal clear waters and delicious food (try the Croatian risotto, for example). From low budget to high luxury: this country has something for everyone.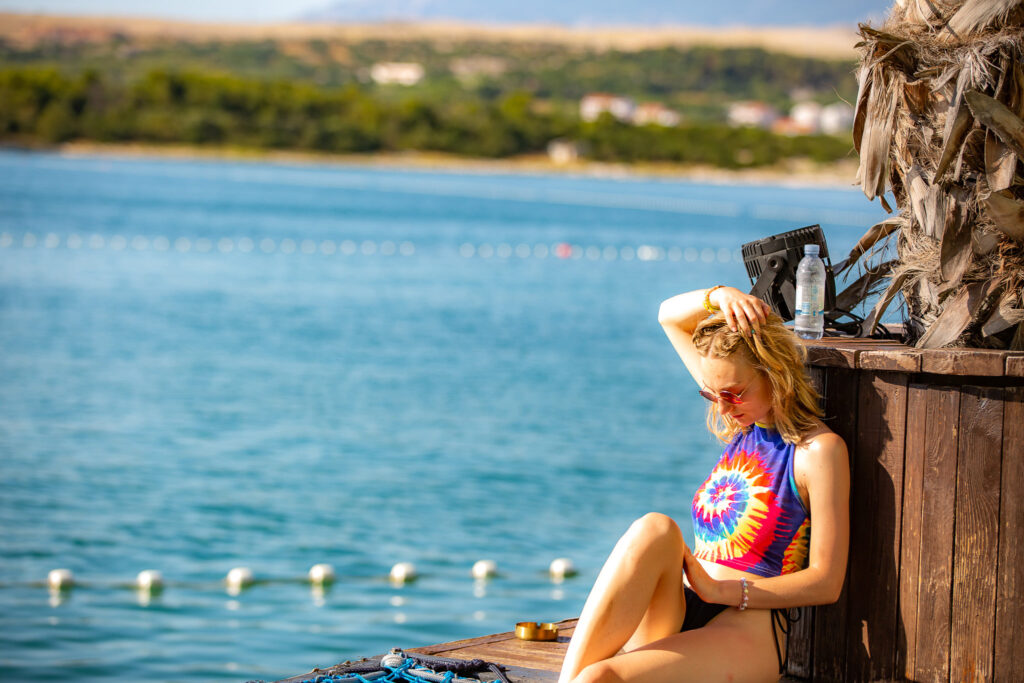 10. You've come to the right place for a holiday at Dropzone
The harder styles holidays have made their mark on the island of Zrće Beach in recent years. Since Dropzone was revived, many visitors have been praising the 4-day festival. "Highly recommended for anyone who likes sun and Hardstyle!"
Dropzone's organization is at its strongest this year. The line-up (which we talked about earlier in this article) is not the only prove of that, but also in the options that the festival offers show the capability of the festival. From apartments with a swimming pool, to villas, hotels and beach houses: Dropzone has taken care of everything for you and your friends down to the last detail. The website even has a Flight Watch page, where you can score the cheapest flights through an airport near you. Very useful, right?
In short, this ultimate Hardstyle holiday has everything you need if you want to party in the sun with your friends. Dropzone takes place this summer from Monday 11 to Thursday 14 July in Croatia: for tickets and more information, visit the official website.
Cover photo via Facebook page Dropzone