Brennan Heart about his new album 'Show Your True Colors': "It's the most personal thing I've ever created"
He's been around the hardstyle scene for years, released a massive amount of tracks and today his brand new album has officially came out. We talked to Fabian, better known as Brennan Heart, about the Show Your True Colors album and organising the grand event I AM HARDSTYLE. 
On the 9th of March, I AM HARDSTYLE took place in Mannheim, Germany. It's the biggest harder styles indoor event of Germany, for which Brennan Heart also plays a huge role in organizing it together with organisation Musical Madness. "With over 10,000 visitors we have experienced a new highlight and reached the maximum capacity of the Maimarkthalle. Three years ago we wouldn't have dared to dream this! The German fans are so committed, a lot of them came hours early just to make sure they wouldn't miss anything."
"We give them something they don't experience during other hardstyle shows"
I AM HARDSTYLE is the place to be for (German) hardstyle lovers and is growing exponentially. "We have been the fastest growing brand in the industry during the last three years. We started the concept to present something fresh and new. There has never been a big 'business goal' behind it, and therefore I believe we're able to give the fans something extra. Something they don't get at other hardstyle shows." This year, the team once again made sure the last edition was a great success. "After all those months of preparing, it is beautiful to see the Show Your True Colors concept come to life on the dancefloor. The show, the intros, the visuals: everything just fell into place.'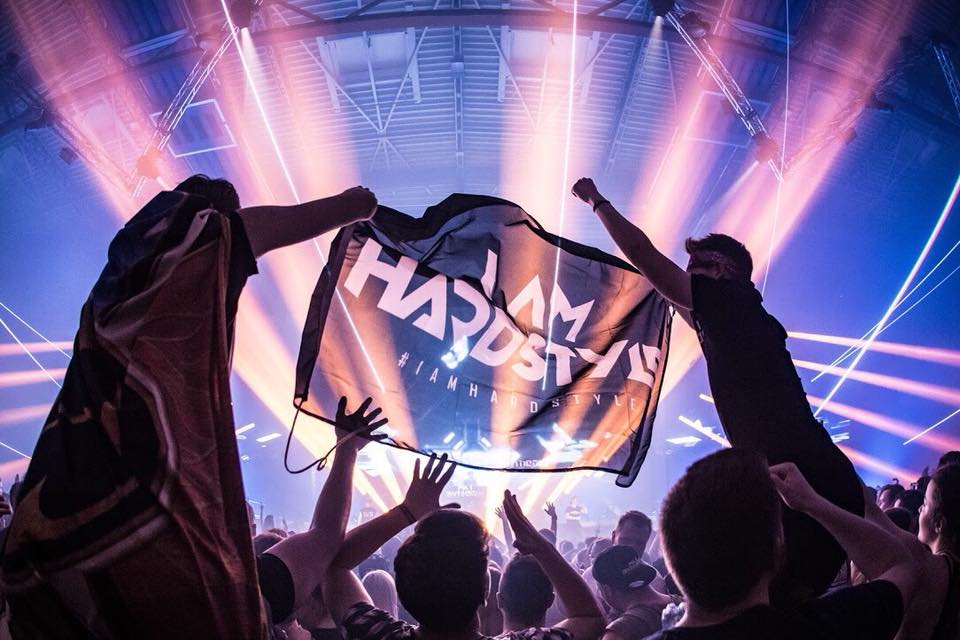 Brennan Heart really is quite the business man: besides DJing, producing and maintaining an own label, he even organizes events such as the mentioned I AM HARDSTYLE. According to Fabian, it's impossible to lable any of the above as favorite activity. "It's the combination that makes this 'ride' so unforgettable. I think if I could only do one of the things you mentioned, I would have already stopped. There's never a dull moment!" 
"This is exactly what 'Show Your True Colors' represents"
Brennan Heart doesn't have a lot of time to reminisce more about the event: today his brand new album Show Your True Colors has been released officially. But what does this title mean? "During the shows I play, you see all kinds of people on the dancefloor. They all have one thing in common; the love for hardstyle! I guess it's something so powerful, you cannot ignore it, and so you actually see that the people show their true selves on the events and in clubs. That's exactly what 'show your true colors' means: don't be afraid to show who you are! You are hardstyle, and together we are hardstyle."
The album Show Your True Colors is a mix of edits, remixes, collabs and solo-tracks. Out of these 19 tracks, there are a few extra special to Fabian. "Personally I am very proud of 'Need To Feel', because the sound of this track shows another side to hardstyle. Mattanja Joy Bradley was amazing to work with, and the combination of country music and a hardstyle drop was quite challenging!" Also the I AM HARDSTYLE anthem for 2019, 'Show Your True Colors', represents the old Brennan Heart feeling according to Fabian. "This track represents who I am as an artist. The vocals of Marcela Bovio in the break, the mid-intro with the early hardstyle sound: it just feels right."
"It's the most personal album I've ever created in my career"
Brennan Heart clearly has loads of experience in producing, since he came out with countless of albums such as ON DEMAND and The Evolution of Style. According to Fabian, the creation of the new Show Your True Colors went very smoothly. "I realized I wrote and created a lot of tracks over the last two years. While we were developing the events of I AM HARDSTYLE and the Show Your True Colors theme of this year, it just all came together." This then resulted in an album with loads of variation. "Hardstyle from 10 years ago in a way it would sound now, with pop and country elements, but definitely also some harder elements. It's also the most personal album I've ever created in my career so far."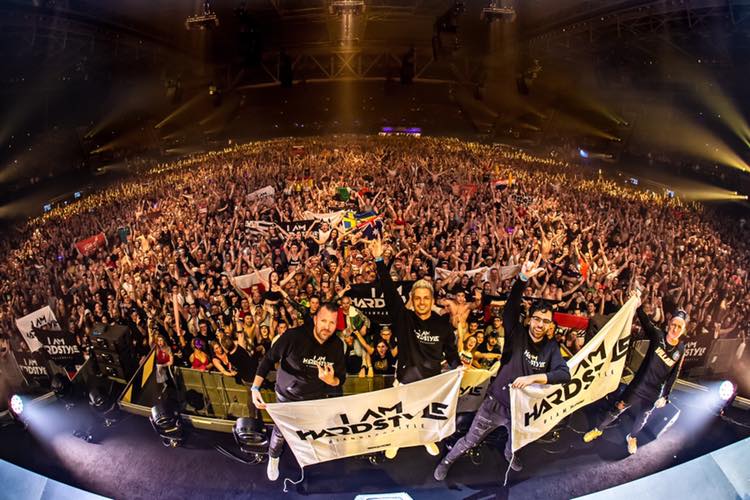 With the success of I AM HARDSTYLE and the release of his newest album, the future of Brennan Heart looks bright. "Hardstyle just keeps on growing. I'm still traveling to places I've never been and I'm always surprised how far the scene reaches! Since we are focusing on the future, we'll get a new office in which we will work with 12 full-timers, so we can grow even harder and keep developing our events. Mannheim was great, but there are loads of new things coming these upcoming months…"
The Brennan Heart album Show Your True Colors has been released officially today. You can listen to all of the 19 brand new tracks on all platforms via this link. For all of the latest news you can keep an eye on the socials.
Footage via Facebook-page I AM HARDSTYLE