The 'new' Wildstylez; an interview about his life and album
Joram Metekohy aka Wildstylez is a name that every hardstyle fan will know. He travels around the world to showcase his sound to a massive amount of people. Only recently he released his first album, called 'Lose Control'. We thought it would be a good moment to sit down with him and ask him some questions about it. Besides that, we were also curious about his busy life as an artist.
Let's start with your album 'Lose Control'. You used to be more of a 'singles' guys, why is it that you suddenly decided to make an album?
Well I actually hadn't planned it. Last year I noticed that hardstyle was, and still is, changing and that lead a point where I had to reinvent myself. Eventually I got to the point where I was thinking to myself "I haven't released anything in a long time". So I started looking at some of my older work which I never finished and that's how I started working on an album.
Is that also how you got to 'Ready To Go', which had already been featured in the Decibel 2012 trailer?
Yes exactly! The thing is that I frequently start working on tracks and never completely finish them, because I only need them for one thing, like that time in the Decibel trailer. At one time I sat down with Zany in my studio to work on the track and at the end of the day we had the track figured out. But the way things went after that is actually pretty embarrassing. We needed a vocal for the track, so Zany and me agreed to meet with DV8 to record them. At that time I was swamped with work, so the track barely fitted our schedules. But that morning I overslept terribly and that resulted in Zany & DV8 arriving at the studio without me. After that things got quiet around the track, also because things got even busier after 'Year of Summer' exploded.
Eventually I spoke to Zany last March in L.A. and we were bringing up stuff about the track. We really wanted to finish it, so he recorded the vocals with DV8 and that's how the track still ended up on the album.
It's nice to hear how every track has its own story. How did you come up with the title for the album?
I always struggle with things like that. At one point we (the label and me) chose a fitting title and we already made the artwork, when suddenly there was another artist who released his album with the exact same title. I quickly called the label that we had to come up with something else. That's when someone from the label said to me: "Why don't you just call it Lose Control?" And I remember thinking it was very cheesy, but eventually it sounded better so we went with that.
I started Lose Control as a label to release Kel's (Max Enforcer) and my tracks on it. At one point we came up with the same title for the album, so we decided to go for it, because I would also be good for the label.
Besides Wildstylez and Max Enforcer there have also been other artists, like Audiotricz, Noiseshock and Sound Rush, who've had a release on the label. Was that a one-time deal or will you do that more often?
In the end I feel the most important thing for Lose Control is having quality music being released on the label. I can trust Kel blindly regarding his high quality productions, but if we happen to stumble upon a track from another artist that we like, we'd be happy to release it. That way I want to maintain a certain quality. We won't sign any other artists on the label, because we want to keep ourselves and the artists as free as possible. If they'll finish a new track it won't necessarily mean that it will get released on Lose Control. But I'm not ruling it out either.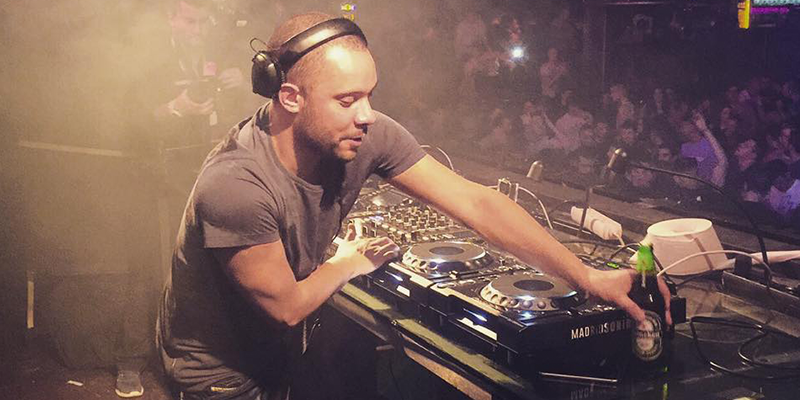 So basically it's somewhat of an honor for artists when they get selected to release a track on Lose Control.
I'm glad that you feel that way about it. As I said that's how I try to, in my view, represent a certain sound and quality. It's starting to take shape piece by piece.
One of the tracks that you made with Noisecontrollers is called 'Take Control'. Is there a special reason for its name, since your album is called 'Lose Control'?
That was just a coincidence, because the sample already contained the words 'take control'. A little while back I had to record something for Villain's podcast and I noticed it myself. It was suddenly a lot of 'control' haha. We decided to release the track on both his and my album, because I really wanted to feature a track with Bas on 'Lose Control'.
I also wanted to feature a track with Willem (Headhunterz) on the album, but unfortunately that wasn't possible. He just had to focus on non-hardstyle for a while. We had something lying around, but unfortunately we didn't finish it.
While his new style would really fit your album, on an experimental level we mean.
Yes exactly. But I think it's important for Headhunterz to focus on his new music direction. We'll find each other in the studio someday, I'm sure of it.
Your track 'Roots' brings listeners back to 2010. How did you come up with the idea for make this track?
At some point in 2010 I heard that my tracks became a dime a dozen. I really liked making those kind of tracks, but they were right. Online there were already people nagging about it. Meanwhile we're five years down the line and people really dig it again. Especially now, with music being extremely hard.
About that, how do you feel about raw hardstyle getting 'even harder'?
When you listen to my music you'll notice that I always try to add a certain positive vibe. The raw themes are often less 'pleasant' and positive. I just don't know what to do with it when I'm at a festival with a beer in the sun. I've also heard that raw will eventually become less popular, but I also had talks with Noisecontrollers and Headhunterz about this in 2009. We though we wouldn't last for two more years if we went on like this. But here we are, haha!
Times just change very fast. If things keep developing like this I don't think you'll see Wildstylez at hardstyle stages anymore. Not because I won't be making hardstyle anymore, but it's the same as programming me with a deep house artist. That's kind of how I see the difference between my music and raw nowadays. It's pretty hard for me in Holland right now, because not everyone wants to hear my music anymore. I've been closing a lot of house stages lately, which I really like by the way. A little while back I some DJ was playing really hard before me. So when I got on stage I thought to myself "Jesus, my music is soft haha.." We'll see where things will take me.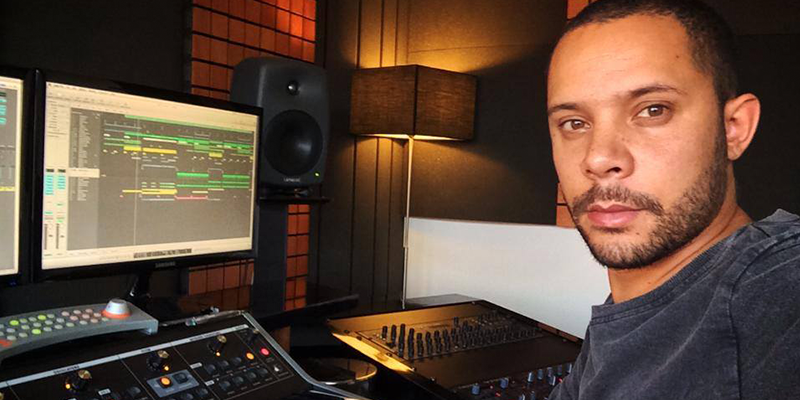 Your track with Audiotricz 'Turn The Music Up' is a bit slower, 132 BPM to be precise. Is this where you want to take your music?
Well we wanted to wait and see what the track was going to do. We really liked it ourselves, but if it's too slow to play at hardstyle events and also doesn't fit in a house set then the track doesn't work. Eventually you need the support from other artists to make the music 'visible' for others. Audiotricz had already come up with the melody of 'Turn The Music Up', but it was really strong at 132 BPM. If we were to speed it up, it would ruin the melody. That's when we decided to just go with it. It's good to see that artists from both sides play it. In foreign countries those are the tracks that get people hyped up the most. But I might make these kind of trips more often.
In the beginning of this year a select group of people had the opportunity to listen to your album, prior to the release. How did it go?
We really wanted to do something for the fans, but also wanted to expose something about the album. I really liked it, but it was kind of hard for me. I am not good at speaking in front of a crowd, how weird that may sound. In school I was barely able to speak during a presentation. So it took me a while, but eventually it went very well. We even had a big discussion about hardstyle. We talked about a lot of things and everyone had the opportunity to express their thoughts.
You're on the road a lot and travel all around the world. It sounds like a dream, but do you ever get lonely?
No actually I don't. Last month I've been in Brasil, Chile, Australia, Japan and Mexico. So you'll fly like twice around the world. I do have moments that I'm sitting in my hotel room and think to myself "I'd actually want to be home right now", but I'm never lonely. It's more that I have to do a lot of other stuff and want to be home because of that. But if that's the worst….. I always take people with me and meet new people everywhere I go.
It really is a dream of many fans! What do you do in the plane to kill the time?
Whenever I have a long flight I try not to or barely sleep the night prior to it, in order for me to be able to sleep during the flight. I often download a series and watch it on my tablet. So I'll start watching it…  fall asleep… watch it again… fall asleep again… repeat haha. I don't like to work during flights. I feel more comfortable working in the studio.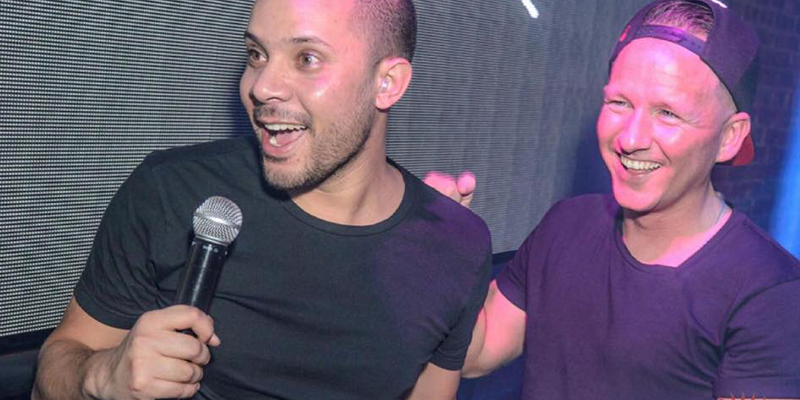 During the album announcement multiple people were surprised to see a smiling Wildstylez. Are you a happy person?
Haha, yeah I'm very happy. It's actually kind of funny, because I normally pick photos of me not laughing. I smile a lot, but I'm not a model and I personally think the best pictures of me are the ones where I don't smile. But we wanted to do something different for the album. The photoshoot was hard haha, but we pulled it off!
Can you name something else that you reallye enjoy, besides performing and producing?
I really like football. Not playing it myself, but watching it. And I'm crazy about cars. I recently had my car wrapped for the summer. I used to go on fishing trips with with Headhunterz after Defqon.1. We always went to Belgium. But unfortunately we don't have time for that anymore.
To end this interview we've come up with a dilemma. You need to make a choice from the following two options:
1. Each time you board a plane, you have to act out the safety precautions
2. You have to pass for your driver's license every week.

Haha well earlier on we discussed me having trouble to speak in front of a crowd, so those safety precautions would be really tough. And I have to admit that even after all my flying experience I still don't know what to do if we would crash haha. So I'm going to try and pass my driver's license every week.
Buy Lose control Digital:
iTunes: http://smarturl.it/LoseCont…
Beatport: http://bit.ly/LoseControlBe…
Hardstyle.com: http://bit.ly/LoseControlHa…
Google play: http://bit.ly/LoseControlGo…
Stream Lose Control:
Spotify: http://bit.ly/LoseControlAl…
Youtube: http://bit.ly/WildstylezLos…
Buy the hardcopy:
Hardstyle.com: http://bit.ly/LoseControlCD…
Bol.com: http://bit.ly/LoseControlBo…