Dominator festival grounds expanded: raw hardstyle at another location
Dominator is the biggest hardcore festival in the world: thousands of lovers unite each and every year to enjoy everything hardcore music has to offer. Furthermore Dominator of course is the home of the well-known and loved raw hardstyle stage, which has gotten an upgrade this year! 
ALSO READ: The ultimate Dominator Festival survival guide
As if it were tradition, the raw hardstyle stage could be found in the water each edition, in a circle surrounded by raw hardstyle soldiers going wild on the beach. For this edition however, the festival grounds have changed: the south side has been expanded, and many stages can therefore be found at another and even bigger location.
Among them the raw hardstyle 'Cult of Desperados' stage, which is now located all the way south of the festival grounds. The stage could normally be found in the midst of the water, but now this has changed to a bigger location surrounded by the water. So, more space for the raw hardstyle soldiers to unite!
"We are expanding our hardcore territory!"
Dominator Festival 2019 – Rally of Retribution will take place this Saturday on the 20th of July at the E3-Beach in Eersel. Tickets for this grand hardcore festival are 100% sold-out. For the complete timetable and the new floorplan you can download the Dominator App.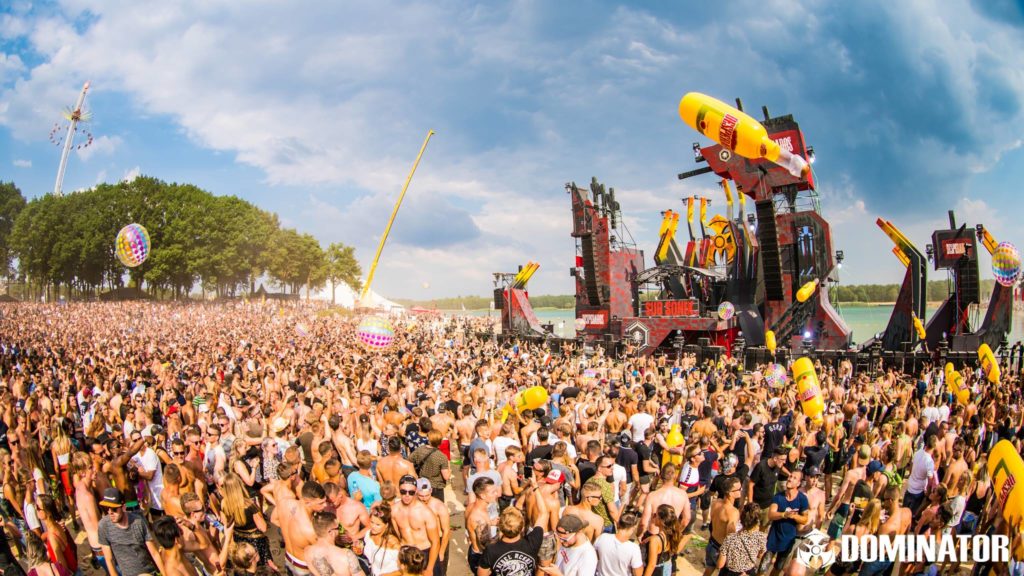 Omslagfoto via Facebook-pagina Dominator