Festival checklist 2019 – are you completely ready?
The wonderful festival season is well underway, which means you also have quite some work to do. To make sure you and your friends will be well prepared, we have assembled the ultimate festival checklist. 
The essentials
Tickets (you can print it out or show it via your phone, but beware: a printed out ticket gives you security. If you show it via your phone, make sure you have mailed it to yourself, so you'll always have a back-up) 
ID or driver's license
Debit card and 20 euros cash (cash money can be very convenient: for parking tickets, lockers, CDs, lollipops, fans and so on) 
Itinerary (are you going by car? Look up the address. Going with public transport? Already save your route. Going with a party bus? Sit back and relax because you really don't have to do anything) 
Charged powerbank + cable
Lighter (and of course your sigarettes)

Tissues
Gum
Extra vest or sweater
Festival group Whatsapp (pro tip: make sure you create a separate group with Whatsapp in which you can share locker codes, your location and crazy pics) 
For the female festival visitors: don't forget to put on your sun screen before you start with your make-up, and take a powder, lipstick and lash glue with you.
Do you have all the items above ready in your backpack, fannypack, bag or clutch? Great! You have all the essentials, so let's continue with how you can survive the high temperatures.
Everything for the warm weather
Mini-deodorant (beware: only stick is allowed, no spray)
Parfum tester (because no you don't smell so good no more after partying)
Another fan (pro tip: there is always someone that has forgot his fan and keeps borrowing yours, so bring along an extra fan so no one will have to bother you)
Sunscreen (beware: don't take any spray, that's forbidden. Do you have any tattoos? Bring along a special sunscreen for those as well, so they won't fade) 
Bikini or trunks (you might get an opportunity to cool down… And these of course can also function as an outfit when it's really too hot) 
Got these things in your bag as well? Let's go to the best part: preparing for your ultimate festival experience.
Preparing for the festival
Download the festival app and create your own timetable (this way you won't miss anything of your favorite artists, and you'll already have a map of the festival) 
Lay out your party outfit the night before (this way you don't have to stress in the morning and slide into your beautiful outfit. Pro tip: try on the entire outfit before so you are 100% happy with it) 
Spoil yourself the night before (a little self tan, doing your nails, taking a face mask)
Assemble your favorite tracks (are you going by car or public transport? Go ahead and download the warm-up mix or your favorite set. Are you going with a party bus? Do the same, but also remember to bring a sound box)
Are you a true weekend warrior and planning a multiple days festival? No worries! We also assembled a complete festival camping checklist with some very good tips which you can find here.
If you follow this checklist, you and your friends will have nothing to worry about and will definitely have an ultimate festival experience. We wish you a very happy season of partying!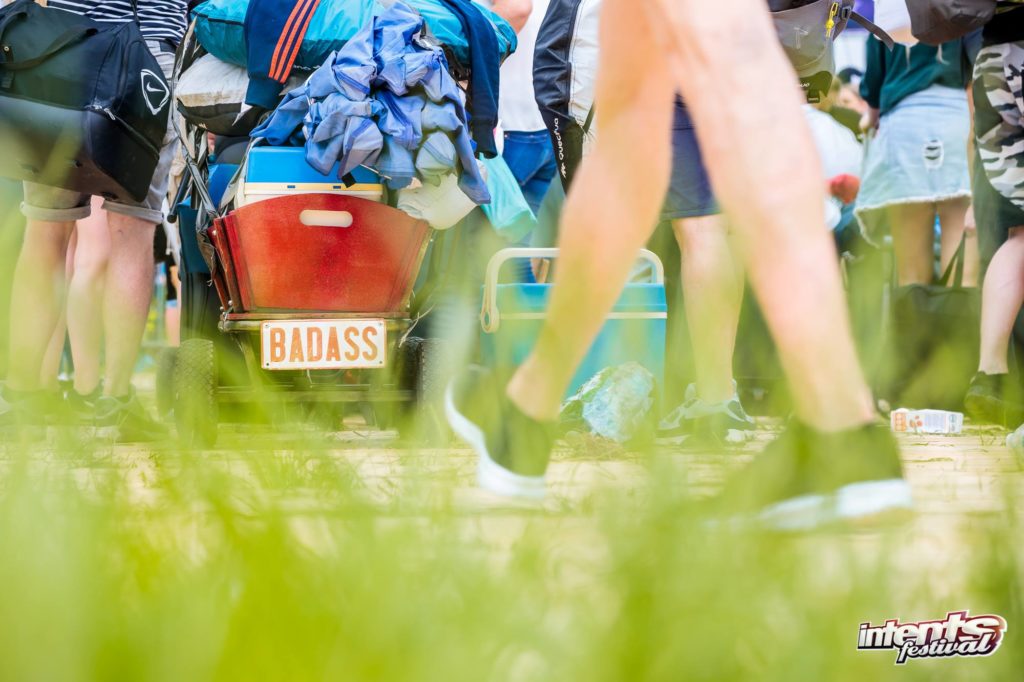 Footage via Facebook-page Intents Festival