Q-dance talks exclusively about Defqon.1 at Home and the coronavirus impact
When the coronavirus emerged for the first time at the beginning of this year, no one had foreseen the impact it would have on the event industry. It led to the complete cancellation of the 2020 festival season, and with this one of the absolute highlights of the year fell through: Defqon.1 Weekend Festival. In order to still provide fans with the ultimate weekend experience, Q-dance will introduce an online spectacle: Defqon.1 at Home – 3 Days of Madness. 
We talked to Q-dance exclusively about all we can expect from Defqon.1 at Home, and the impact the coronavirus has been having on the organisation. How are things really going with one of the biggest event organisations when it comes to the harder styles? What do they believe the future holds? 
ALSO READ: Q-dance announces online spectacle: 'Defqon.1 at Home – 3 Days of Madness'
This week you announced Defqon.1 at Home will be exclusively broadcasted on live.q-dance.com. Why have you chosen to not include platforms like is YouTube and Facebook?
"We will be streaming on our website for three days, since we want to maintain intimate contact with our fans. That's what we do it for. By broadcasting Defqon.1 at Home on our own platform, we can guarantee the quality of the stream and assure fans of the best possible experience. We still want to create that sense of togetherness, by connecting everyone on one platform and introducing new initiatives such as The Q-dance Quiz. It's the best way to get Defqon.1 into your homes for three days straight!"
With the announcement it became clear that Defqon.1 at Home will be a true online spectacle. What can lovers of the harder styles look forward to during the '3 Days of Madness'?
"The ultimate Defqon.1 experience! Defqon.1 at Home will be a three-day online festival, completely filled with unique sets by more than 80 of the greatest artists in the harder styles – in various special locations. Also, every important part of Defqon.1 Festival will return: starting with The Gathering, from left to right in the living room during POWER HOUR: Six Years of Insanity, a special ending show during The Closing Ceremony, and for the first time ever we will introduce The Q -dance Quiz during which you can win 300 (!) prizes.
Of course The Wasted Lands craziness cannot be missed when experiencing a Defqon.1 edition, so we are also introducing The Wasted Lands: Midnight Mayhem. A 4-hour live program in which we'll keep the rave going with unique DJ combinations and fun specials, among which Cooking with Chefa!"
And what will the sets during this three day online festival look like?
"We don't want to give everything away just yet, but we can give a little teaser… In Biddinghuizen, we have recorded possibly the most impressive Defqon.1 sets ever when it comes to visuals: something you have never seen before. Besides that, we will show all 'Colors of Defqon.1' in many other locations – in collaboration with the artists through sets completely filled with new music and much more. You really do not want to miss this!"
ALSO READ: This is the Defqon.1 at Home line-up
In this week's message you also shared Q-dance is facing a very difficult time. Can you tell a little more about this?
"While some sectors are now slowly starting to get back to business – and there is some room for catering and certain parts of the cultural sector again – the events industry is still facing a very uncertain future. As a result, no money is coming in from selling tickets and drinks, the jobs of thousands of people working in our sector are at risk, and freelancers are losing income because they're no longer receiving any work.
Our sector has been hit hard, and we have to make every effort possible in order to survive this together. A year without indoor & outdoor parties and a wide range of international shows is hard to imagine, but unfortunately that's the reality we live in."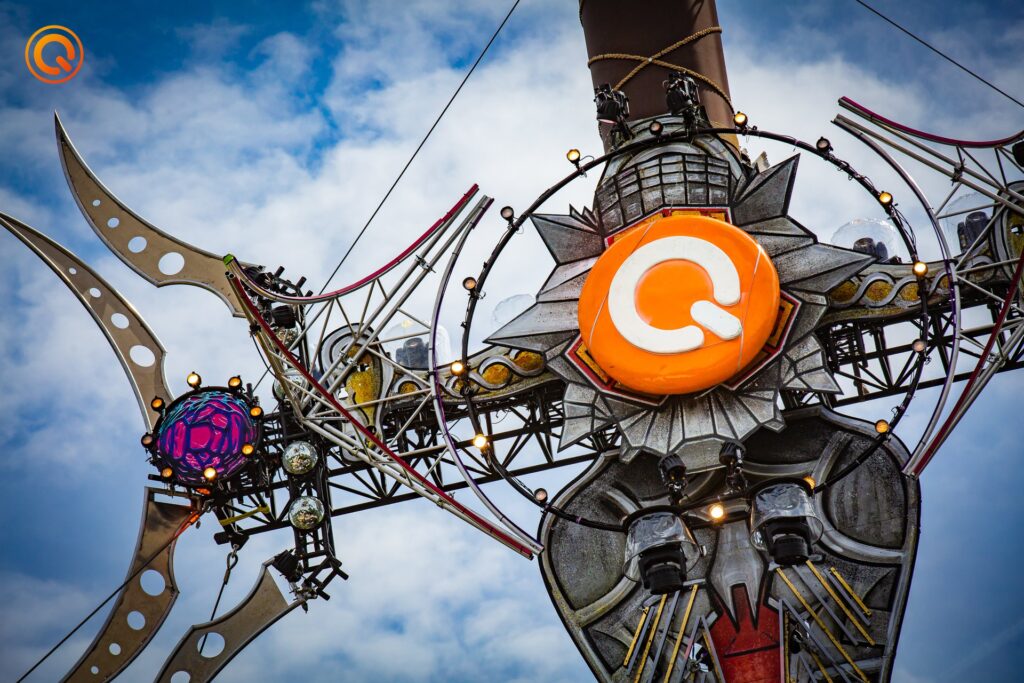 Online, fans are sharing their worries about small organisations making it through this time, but they feel 'such a big organisation like Q-dance will make it through for sure'. How do you feel when reading these reactions?
"Unfortunately, it's not that simple. The entire event industry is going through a tough time right now, and Q-dance is no exception. Not only do we have many employees dedicated with their hearts and soul and working to represent the harder styles all around the world, but also the companies we work with have countless employees who want to commit to large assignments – which are simply not being given right now.
The upcoming period is therefore completely characterized by uncertainty. As an organisation, we are working hard to develop various ideas to bring you together again as soon as possible. But, we still have to deal with the constantly changing regulations."
But there are possibilities for fans to support you. How can they do this exactly?
"Fans can indeed support us in various ways, including by creating a Q-dance membership account or by purchasing merchandise. And of course, this year we are introducing The Q-dance Quiz for the very first time: the ultimate harder styles test during which you can win 300 huge prizes for three days straight. From the much sought-after Orange Card to a private concert by Sefa, The Ultimate Defqon.1 Weekend Festival Primal Energy Experience and much more! Friday will be all about The Ultimate Hardstyle Quiz, Saturday is dedicated to The Legendary 20 Years of Q-dance Quiz, and we'll close down Sunday with The Defqon.1 Weekend Warriors Quiz. To participate, you can order your tickets via the Q-dance website, for which you pay €5,- per quiz or €12,50 for all quizzes."
ALSO READ: The Q-dance Quiz: 3 days, 300 prizes and the ultimate harder styles test
And how about donations?
"This is possible during the entire Defqon.1 at Home experience. During the stream, we have set up opportunities for fans to support via the website, and we are extremely grateful for all fans who want to support us during these difficult times."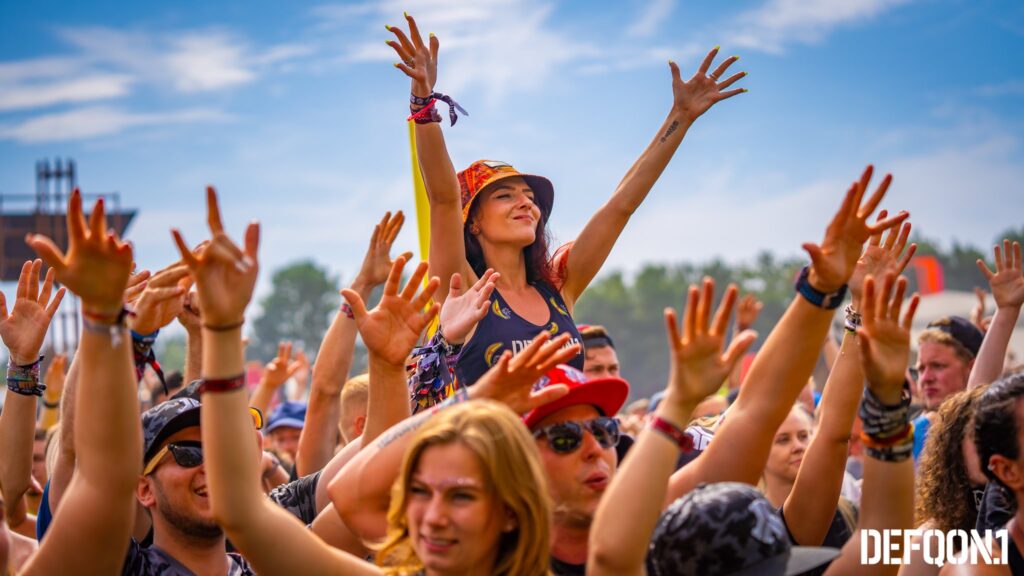 Earlier you already shared the future of the event industry remains uncertain. But how do you envision the future of Q-dance?
"It is extremely important that everything will start up again soon. It is essential, not only for Q-dance, but for all companies we work with and the overall function we have as a large event organisation. We want to continue to represent the harder styles internationally, spread the ultimate sense of togetherness and provide fans with unique experiences.
We will come up with various initiatives in the near future to continue to do so. Because we simply cannot do this without you guys. With each other and for each other. More now than ever, we need your dedication. Because without you, there would be no festivals or events, no endshow, no left right or singing along, no dancing until the sweat is dripping from the roof, no opinions or praising texts – but especially not that energy that creates the party as we know it.
In any case, we will continue to develop, create and organise. We will do everything in our power to bring you together again soon."
To keep spreading that feeling of togetherness you will also introduce The Anthem Moment during Defqon.1 at Home. What can we expect from this special moment?
"During The Anthem Moment, we will unleash our Primal Energy all over the world. All Weekend Warriors will play this year's anthem at maximum volume simultaneously, to spread our beloved hardstyle wordwide. As One Tribe we are connected by hardstyle, and we are going to let it be heard anywhere and everywhere!"
Defqon.1 at Home will take place on the 26th, 27th and 28th of June and can be viewed live on Q-dance.com. For more info, tickets for The Q-dance Quiz and merchandise you can also visit the official website. To be kept updated on the latest news you can keep a close eye on the Q-dance socials. 
Footage via Facebook-page Q-dance