Dr Phunk goes all in with his very first ever Hardcore track: "Bang Bang"
While maneuvering between the world of EDM & Hardstyle and releasing succesful crossgenre music, multi-platinum awarded DJ/producer Dr Phunk is now ready to bring you his Hardcore power. 'Bang Bang' will be his first ever track in this genre: "As a kid it all started with Hardcore."
READ: Nosferatu releases new album on his own label: 'Border Town'
After working with some of the biggest artists in the music industry such as Steve Aoki, Afrojack, Dimitri Vegas & Like Mike, Hardwell, Timmy Trumpet and many more, he is definitely an artist to be reckoned with. As a 12-year-old boy, Dr Phunk experienced Hardcore music for the first time after he got old gabber cd's from his cousins. This is what started his interest for hard music and his love for this music never went away.
For 6 years now, his studio is located next to the ones of many hardcore legends such as Neophyte, The Viper, Paul Elstak and Evil Activities. Throughout these years, the urge to produce a hardcore track started to come alive. He started working on a track in the studio in the beginning of this year with the idea of making a hardcore track that anyone who loves hard dance can appreciate.
Dr Phunk presents: Bang Bang
Bringing his sound to the hardcore scene for the very first time, he brings you his track 'Bang Bang'. It's now available on all platforms from the State of Anarchy label.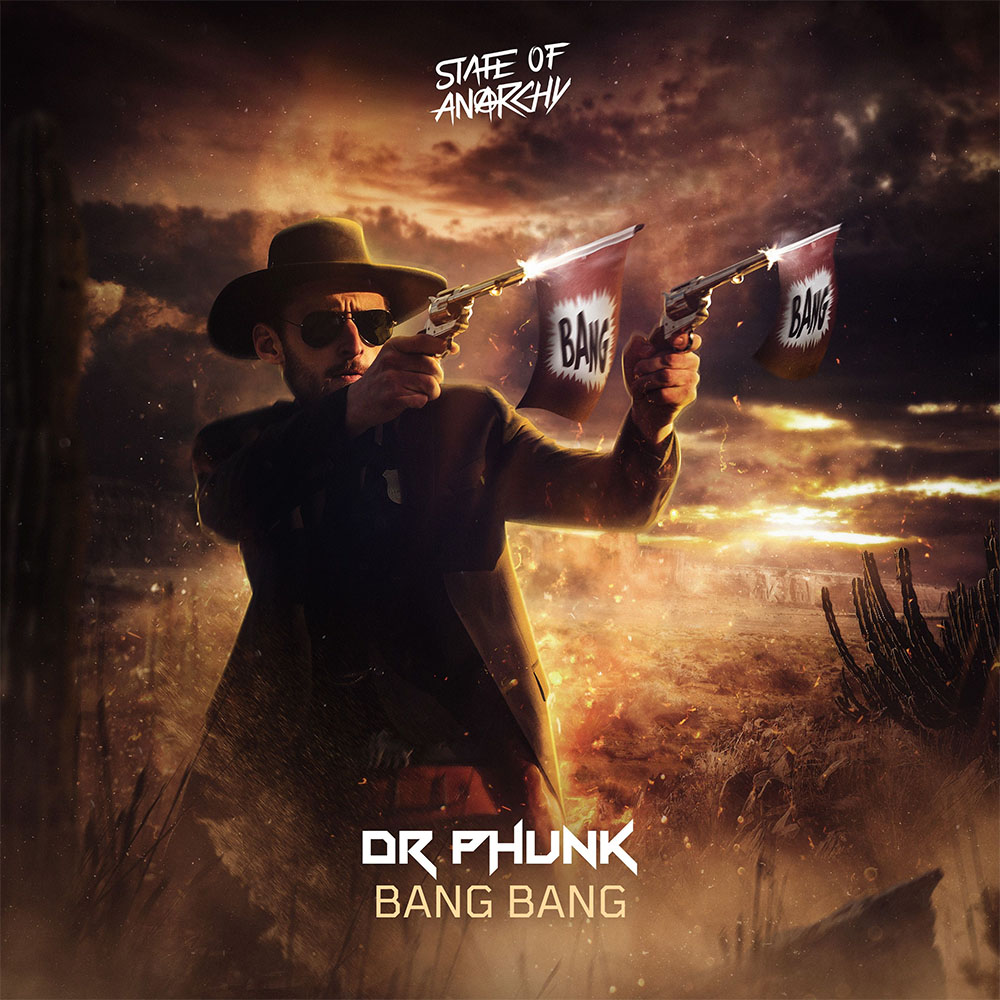 Footage taken from Instagram page Dr Phunk