Hans Glock about debut album: "I was sold from the first beat I heard"
In his first year as a performing hardstyle artist, Hans Glock already performed shows at Defqon.1, Tomorrowland and Decibel outdoor. We hear his tracks more and more often, such as the song 'Ketamine Klappers' that was heard at every festival last summer. Enough reasons to ask the newest addition to Rebl Records about his debut album, Dier van de Nacht.
Ever since his first hardstyle party, Headhunterz in the Ziggo Dome during Amsterdam Dance Event 2012, he has been a big fan of harder styles. "From the first beat I heard, I was sold. The combination of the sound, visuals, audience and the atmosphere made sure that from that moment on I didn't want to visit or listen to anything else other than hardstyle." During this time he also started playing freestyle and making his own mixtapes.
Flash forward to the summer of 2023. 'Ketamine Klappers' was played at the RED on Defqon.1, 'Trommels' is used in many freestyle final shows and if you type 'Hans Glock' on Spotify, you will see his debut album Dier van de Nacht emerge. That album contains a number of collabs – and not with the least names. Outsiders, The Darkraver and Korsakoff, among others, feature on the track list. According to Hans, he partly owes these collaborations to Dr. Rude. "With his epic remix of 'Ongedierte' he gave me a kick start in the harder styles. In my first year as Hans I was already allowed to perform at Defqon.1 and ended up on stage during POWER HOUR. As a result, I met a lot of people in a short time. DJs and producers. In no time I set up collaborations and made demos."
Hans Glock: "Animal of the Night is a musical collection of all the styles that have inspired me over the years"
If you listen to Dier van de Nacht, you will soon discover that the album contains a mix of rap, hardstyle, freestyle and even a touch of reggaeton. That's because he got his inspiration from all the parties he attended as a visitor, he says in an interview. "Parties such as Q-Base, Qult, Defqon.1, Decibel outdoor and Pussy Lounge were the highlights of the year for me. You can hear this in the various tracks." And that touch of reggaeton? "That has to do with my Caribbean roots."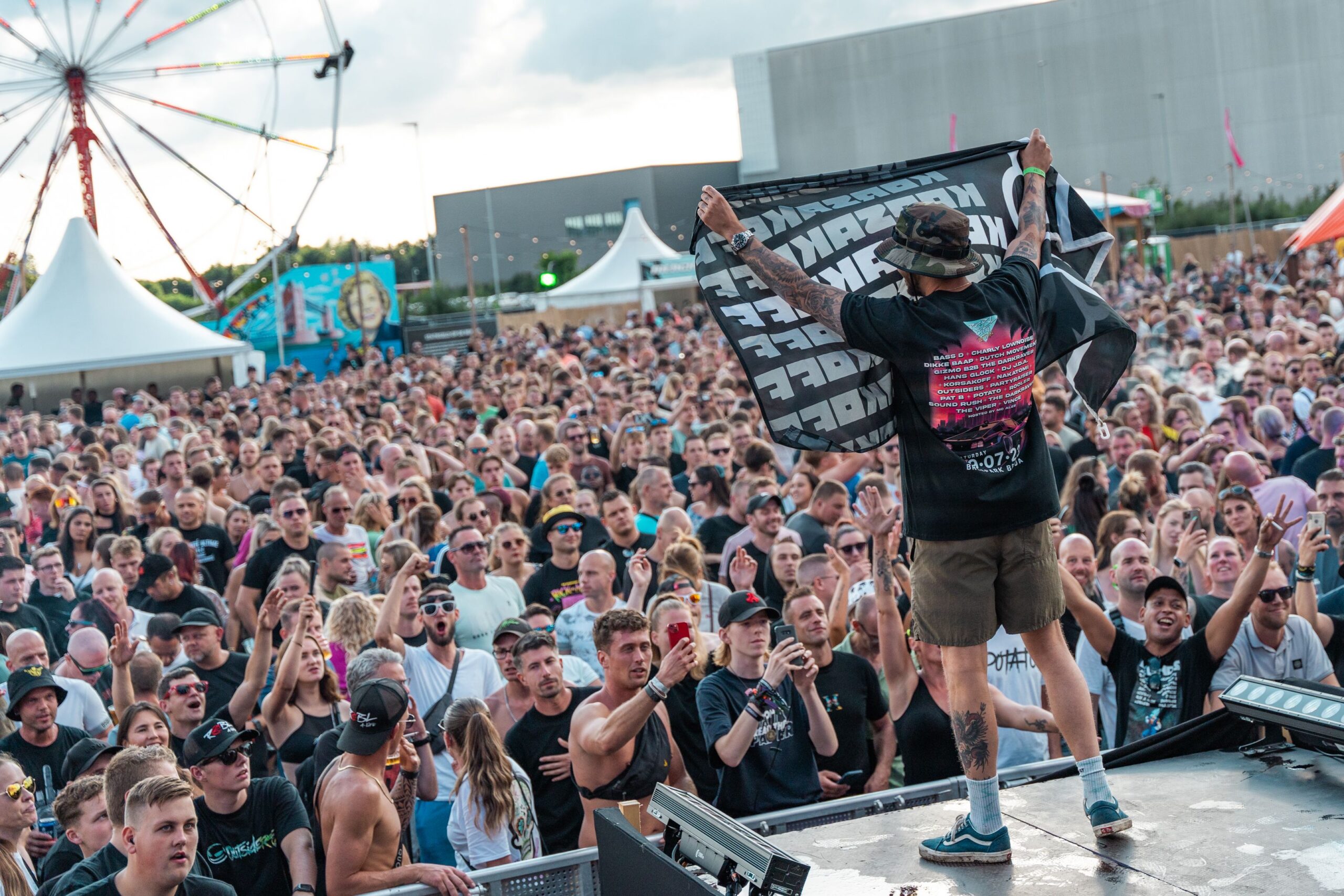 For the time being, the debut album of the proud Hagenees is only the beginning in the world of harder styles. In the coming months he will focus on releasing tracks that focus on hardstyle, raw and a touch of hardcore. "I already have some really cool stuff ready that will be released from December. I also have an English track with a really cool name ready," he reveals.
Animal of the Night can now be downloaded and listened to on Spotify. Do you want to stay informed about Hans Glock's surprising tracks? Then follow the latest addition to Rebl Records on Instagram or Facebook.
Imagery via Hans Glock