Hard Driver will go 'All or Nothing' in 2020: "I love to challenge myself"
2020 will be a big year for Hard Driver, in which he will launch All Or Nothing: a brand new concept in which he will release at least one track each month, starting with his 4-track All Or Nothing EP. Furthermore, the DJ/producer will introduce an upgraded live experience of his live act and he will provide his fans with unique behind the scenes in a four-part YouTube-series. We talked to Freek about all we may expect from this brand new concept. 
Last year Hard Driver came up with the idea to raise the bar for himself even higher in 2020. "I always give one hundred percent as a producer in order to continuously provide my fans with new and quality music. Also, I love to challenge myself. This is how I came up with the idea of releasing new music each month in 2020 – going all in!" And Hard Driver don't only use this 'All Or Nothing-mindset' in the studio. "I noticed both physically and mentally I wasn't at my best, so I worked on some stuff in my personal life. I went back to the gym and learned a lot about nutrition and a healthy way of life. This made me feel way more energetic than I did before, which also resulted in being way more productive in the studio."
"It's maybe a bit harder than what people are used to hear from me"
With All Or Nothing Hard Driver will release at least 1 new track each month: "The tracks I made sounds refreshing, but it definitely still embody the signature Hard Driver sound. Maybe it's a bit harder than what people are used to hear from me, but it's still party!" Four of these tracks will also result in the All Or Nothing EP, which according to Hard Driver, will build up in 'hardness'. "All Or Nothing ft. Szen is the theme track of the EP and also the most euphoric one. The second track is a bit harder, the third track is a real banger and the final EP track is something experimental. All Or Nothing ft. Szen has been released this week and I'm really happy with the response so far! I'll keep it a secret which music will follow after the EP…"
Besides these new tracks, Freek also announced there are more special releases on their way, of which he already provides us with a little sneak peek. "One of these 'special releases' is out now: the Reverze anthem with The Elite (Coone, Da Tweekaz & Hard Driver). Furthermore, I will release another track this year which is specifically linked to an event. More about this later! Finally, there are multiple awesome collabs planned and I will release some highly requested bootlegs…"
"Show wise we'll incorporate it epically!"
As icing on the cake, Hard Driver will apply a massive upgrade to his current live act. "All Or Nothing LIVE will be completely different from a 'normal' Hard Driver set. The live set will be divided into four parts: each part represents one release of my 4-track EP. In this way, I will building up towards harder tracks and a slightly higher BPM during my set."
"Furthermore, the live set will contain loads of tracks, and I'll mix them in a high tempo so there are little breaks. I'm going to challenge the crowd – It'll be 30 minutes going insane with new track and edits! I will only use these exclusive edits for my live shows, so you won't hear them anywhere else." And that's not all, since also the concept will be incorporated into a show spectacle. "The four colours of the All Or Nothing artwork will be integraded into the show. Each colour represents one EP track and thus also it represents one part of the live act. Show wise we'll incorporate it epically!"
"It will be a very busy year, but I'm so excited"
All Or Nothing LIVE will be a unique experience, which you definitely don't want to miss according to Hard Driver. "I'm putting a lot of time and effort into making sure it gets very special musically, and the show will fit in perfectly. When the set is over, I want people to think: "what the hell just happened?!'' QAPITAL will take place in April, but I already started working on assembling certain parts of the live set, haha. I'm really looking forward to it!"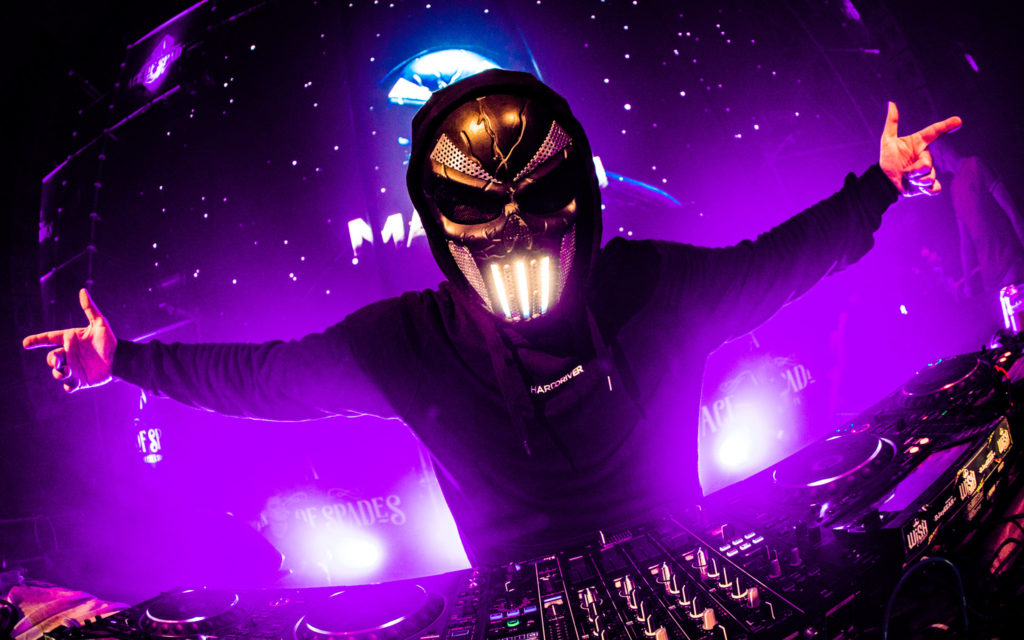 As if everything listed above isn't enough, there is also a four-party All or Nothing YouTube-series scheduled for YouTube, which will start mid-February. "I thought it would be fun to give fans a little glimpse behind the scenes. Fans can expect unique footage of how the concept came alive and how I work in the studio as a producer. Also, I'll take you along with me to for example the photo- and trailer shoot, but I'll also show you my 'normal' everyday life."
In addition the viewers will be taken along for multiple local and international shows, among which QAPITAL which will have its very own episode. "I think this is a great way to show who Hard Driver really is and what 'the backend' of the hardstyle scene looks like." All in all the DJ/producer has more than enough in store for us: "It will be a very busy year, but I'm very excited!"
To be kept updated on the latest Hard Driver and All or Nothing news you can keep an eye on his socials. The premiere of the live act will take place on the 4th of April during QAPITAL – The Alpha State, for which you can score your tickets here.