#TAKEAUCTION: Q-dance organises exclusive Defqon.1 auction
Next to organising events, Q-dance also think about the social side of society. Together with 10,000 Hours, Q-dance organises The Projeqt, where hundreds of volunteers work at different locations throughout The Netherlands to contribute to charity. But that's not the only thing Q-dance does. Yesterday #TAKEAUCTION was launched, a Defqon.1 auction where you can bid on exclusive items and experiences.

#TAKEAUCTION
Several items and experiences are up for auction. What to think about a helicopter ride, bungeejumping at Defqon.1, a jacket signed by all Defqon.1 Legends, 5 minutes on-stage during the Power Hour or a complete and very exclusive artist experience where a friend and you get on-stage bracelets, access to the artist lounge and an unique goodie bag?!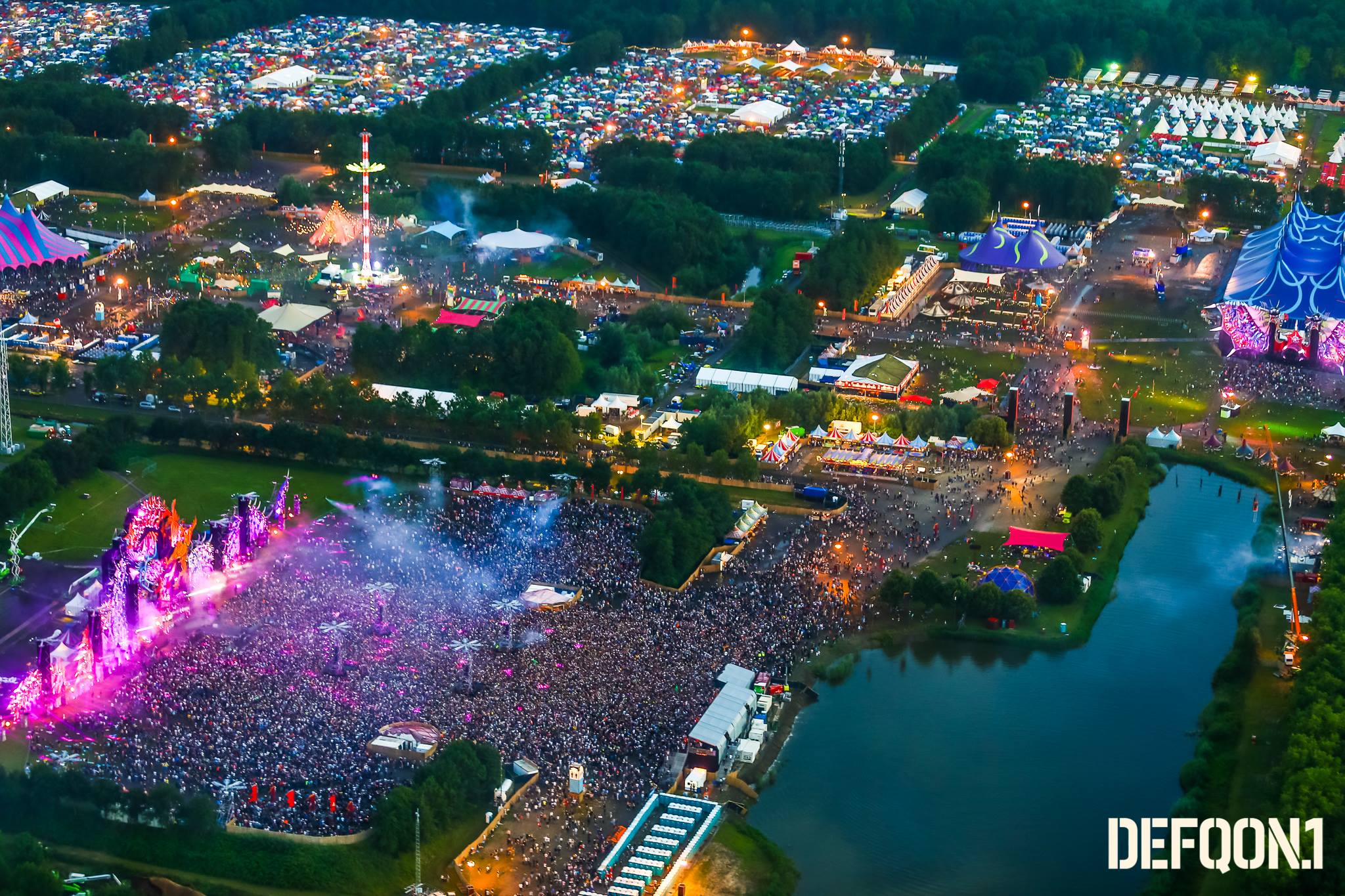 Helicopter flight| Go to auction item.
"This is your chance to experience Defqon.1 from a whole different view. Go sky high together with a friend as you take a helicopter flight above the Mecka of the harder styles."
Defqon.1 Artist Experience | Go to this action item.
"The weekend of a lifetime awaits you as you receive the complete Defqon.1 artist experience. Together with a friend, you get on-stage wristbands, access to the artist lounge and an exclusive goodie bag."
Bungeejump | Go to this auction item.
"This one's for daredevils only. Conquer your fears and dive into the unkown at Defqon.1's Bungeejump, if you dare."
Defqon.1 Legends Jacket | Go to this auction item.
"Show your support for the mysterious Defqon.1 Legends by bidding on this exclusive jacket signed by these legendary DJ's."
Defqon.1 Minikoelkast | Go to this auction item.
"Your cold beer gets even cooler in this exclusive Defqon.1 mini fridge signed by all the heroes of your weekend. A must-have for true Weekend Warriors."
5 minuten on-stage tijdens Power Hour | Go to this auction item.
"Get your ultimate five-minutes of fame during Defqon.1's legendary POWER HOUR. Ready to become part of the madness?"
Defqon.1 auction
The auction ends on the 14th of June at 20:25h GMT. Until that time you have the possibility to place your bid on the items and experiences. Make sure to place your bet and before you know it you might be flying high in the sky over Defqon.1 or party on-stage during the Power Hour!

An overview of all the items at auction can be found here.