10 Reasons why you should visit Tante Mia tanzt 2019
Tante Mia tanzt is a well-known German-based festival. The event has a big line-up with loads of different music genres such as house, techno and hardstyle. Tante Mia tanzt will take place on Thursday 30 May 2019 during Ascension Day, which means you can party in the middle of the week. We listed 10 reasons why you definitley can't miss this edition. 
1. Diverse line-up with more than 30 artists divided over 4 areas
The organization has invited big names for this years edition. The festival consists of 4 areas with more than 30 artists: EDM, House, Techno and Hardstyle. Hardstyle will be represented by artists such as Ran-D, Zatox, Da Tweekaz and LNY TNZ. These last two artists even have a brand new collab coming up, maybe they will premiere it together? Who knows…
2. Sephyx will premiere his brand new album 'Resolute'
After several collabs with the former number one Hardwell, young Sephyx has worked hard on his album for a long time and it has been released quite recently. Tante Mia tanzt will be one of the first festivals where Sephyx will showcase his brand new album, which includes lots of bangers that you'll definitely hear more often during the festival season. Check out his latest tracks right here to make sure you can dance-along his German premiere!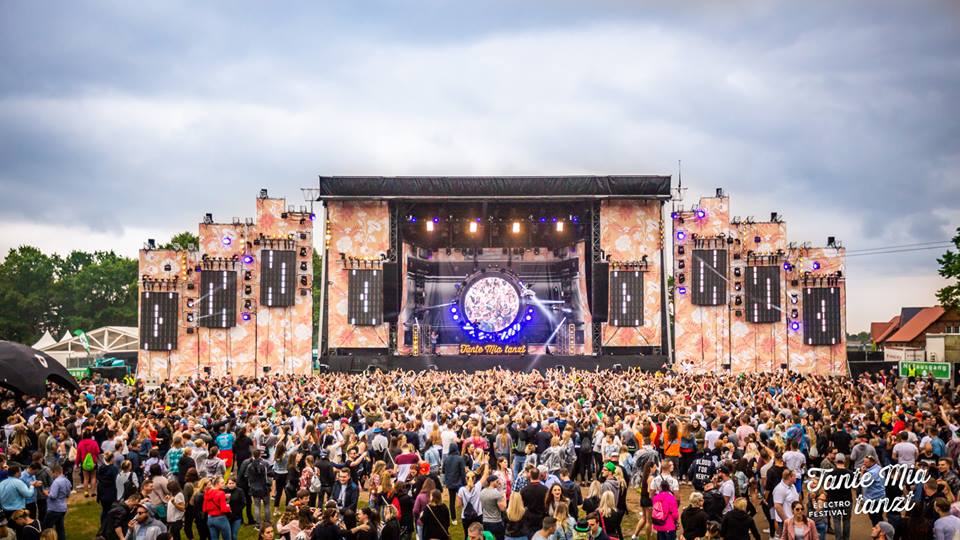 3. 12 hours of partying in the daylight
In the winter we are used to night parties, which often lasts about 9 hours. But it is finally summertime, which means we can party in the beautiful daylight again. Tante Mia tanzt offers 12 hours of partying in which you can go completely wild. Another benefit is you don't have to wait all day for the event: eat, sleep, rave and repeat! You can party and even get a tan at the same time.
4. Loads to do besides visiting the stages
Tante Mia tanzt is not just a festival with music only, there is so much more to do than that. For example, there will be a big food court with great selections: sushi, meat, vegan, fish and even local specialties. When you are full, you can enjoy of various activities such as a ferris wheel, shisha lounge, chill out zone, raffle lotteries and even more.
5. You can win amazing prices
The payment on the site handles via drink tickets, you can buy tickets from €15,00 or €30,00 and pay with these. At the end of the festival you will have 2 choices. Option 1 is to return the tickets and get the rest of your money back, but there is another option that will be much more fun… You can return your tickets without getting your money back and take part in the tombola/raffle lottery where you can win amazing prices. For example, in 2018 they gave away an Audi A1 for 6 months.
6. Go on a vacation together with aunt Mia
Besides the day tickets, you can also go on a vacation with your friends and aunt Mia. This means you can buy a combined ticket which includes an exclusive pre party and many other special things in the IBIS Styles Hotel. You can stay there from 29 until 31 May 2019 to make your festival experience complete.
7. Partying in the middle of the week during Ascension Day
Tante Mia tanzt will take place at Thursday 30 May 2019. This date has two meanings: Ascension Day and Fathers Day. This means you can party during the week at a national free day. In northern Germany it is tradition that most men use this day to walk around with handcarts and have (a lot of) drinks with their friends. So guys, you know what to do!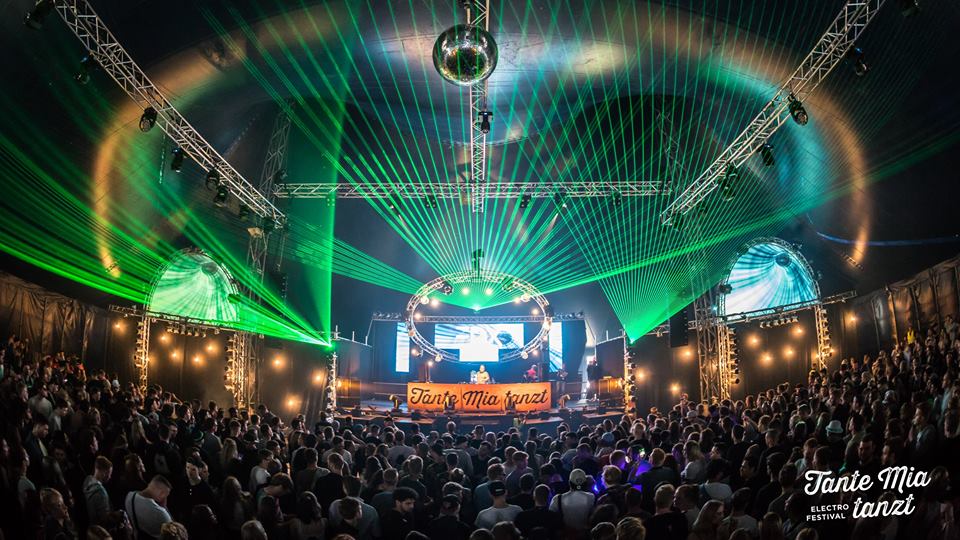 8. Is your aunt called Mia?
The event has a very unique name: Tante Mia tanzt. Many people are wondering where this name comes from… The name is a pun, in northern Germany there is a saying that literally everyone has an aunt called Mia. What is your aunt called?
9. The location is available for everyone
Since 2016, the location Stoppelmarktgelände in Vechta offers the festival a place to dance. This location is a place where many nephews and nieces (visitors) will come together to have a great time. The whole venue is barrier-free so everyone can join Tante Mia tanzt. It is also very easy accessible by public transport within the city.
10. Become part of the aunt Mia family and be sure to get your tickets now
Get all your nephews and nieces together and buy your tickets for Tante Mia tanzt now. It is a free day and Vechta is definitely worth a trip. The last phase of the tickets is in sale for only €54,90. Aunt Mia welcomes you and your friends!
These are some of the many reasons why you cannot miss Tante Mia tanzt. The tickets are going fast, so get yours now. For more information you can go to the official website of the event. 
Photo by Facebook-page Tante Mia tanzt