New Theracords act Riot Shift: "We want people to go crazy!"
Today Theracords announced the newest addition to its roster: the duo Riot Shift. This German formation already worked hard to get new tracks done and recently performed at Loudfest in Rotterdam. With an exclusive live performance at Ground Zero and the first release at Theracords already lined up, it's time to get to know Connor and Ole better: This is Riot Shift!
Guys, congratulations on signing with Theracords! Can you tell us how you came into contact with the label and what happened from the first contact until your signing?
Connor: Thanks for having us! I've actually been in contact with Pieter (DJ Thera) for a number of years already before I joined Riot Shift, always sending him demos for feedback. So it was natural for us to approach him once we were happy with our first tracks as a duo. He replied to our e-mail just one day later and liked the tracks so much that he invited us to his office straight away! On the day of the meeting we signed the contracts and Pieter gave us a warm welcome to the family!
Why do you think Theracords is the right choice for Riot Shift?
Ole: For us there are two important factors when it comes to joining a label; that you can really identify with the style of the other artists and that there is some sort of family vibe within the label. We think that Theracords meets those two criteria to the fullest and we're really happy to have signed there! The two of us have followed the label ever since we started listening to Hardstyle, so it's very special for us to be part of it!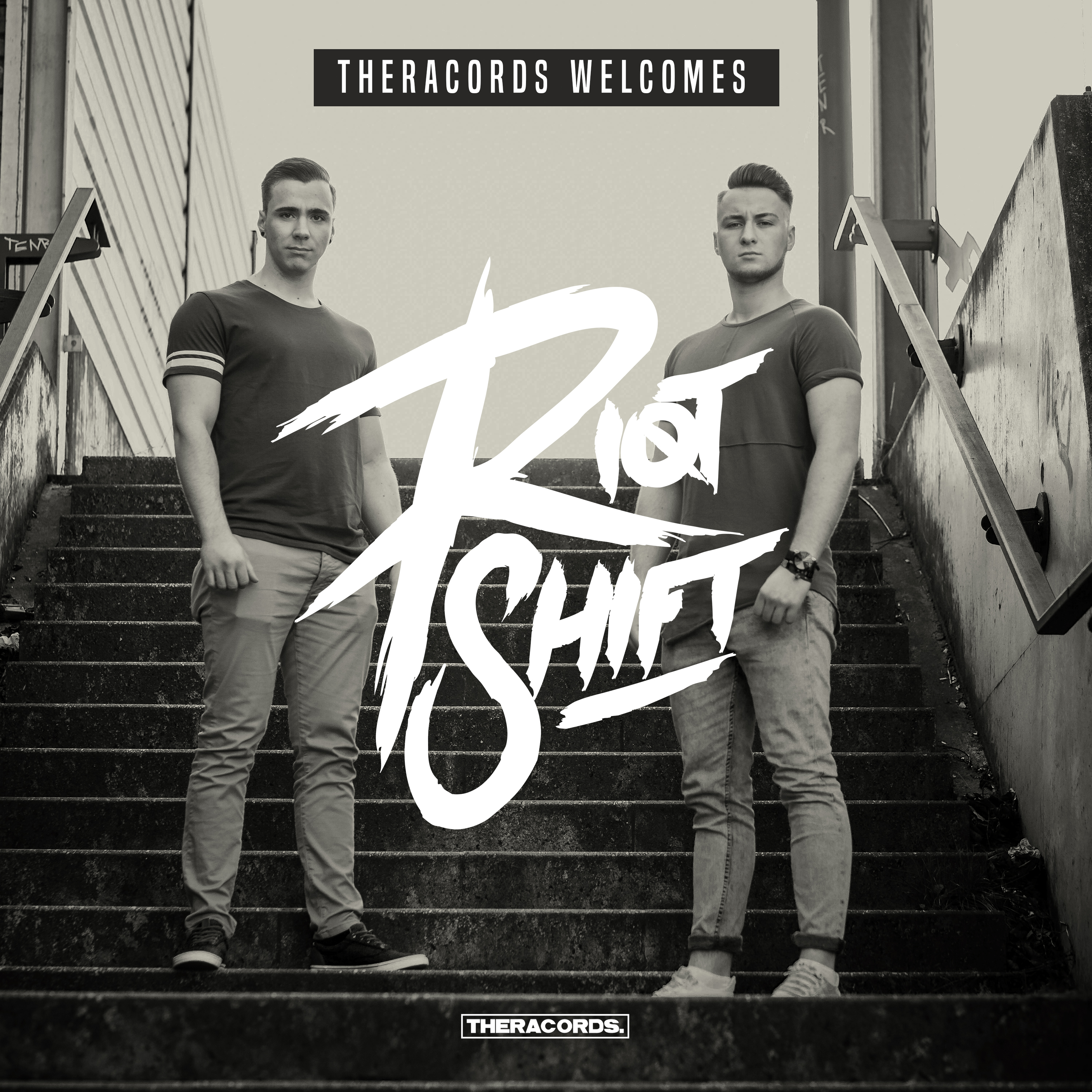 Of course you already had loads of contact with DJ Thera before the announcement. What do you think of the protagonist of the label?
Connor: Pieter is one of the nicest guys we've ever met and a true legend of the scene! He's incredibly supportive and has a really passionate attitude towards the label and music in general. We noticed that straight away during our first meeting already, so we're really looking forward to working with him in the future!
Are there already any collabs coming up with other Theracords acts?
Ole: Yes! We planned collabs with the talented guys of Retaliation and Resist. Going to be banging for sure!
The first release is already lined up. How would you describe your style of music?
Connor: Exactly! Our EP will contain the tracks "36th Chamber" and "You Can't Break Me", we can't wait to drop them at our performances! We always have the basic elements of hardstyle like epic atmospheres, heavy kicks and distorted screeches in our tracks, but try to have something unique and experimental in each track to give it a special touch and make it stand out a bit from the rest of the scene.
You already performed at Loudfest in Rotterdam last May. How was this experience?
Ole: Playing at Loudfest was great! The location was absolutely amazing and was the perfect choice for a raw hardstyle festival! We had lots of fun that day and premiered 5 new tracks, definitely a great kick-off!
And now the next goal is set: Your exclusive launch performance at Ground Zero! What do you have in store on the Theracords stage?
Connor: We were announced as the "New Theracords Act" so we want this set to be something really special. In fact, we are only going to play Riot Shift tracks, so you better not miss this! We have lots of new tracks ready no one has heard before!
As you're from Germany there are quite some differences with the scene in The Netherlands. The scene is smaller and there aren't as many parties. So how did you come in touch with hardstyle?
Ole: Yeah true! I came in touch with hardstyle in 2011 when I was scrolling through the USB stick of a friend and found tracks of Headhunterz and Project One on it. I immediately fell in love with the tracks and started exploring the hardstyle scene.
Connor: I was introduced to harder dance music by my older brother in 2009 and I was actually listening to Metalcore at that time. He was already listening to Angerfist and Showtek, so when I heard the "Black Anthem" by Showtek I fell in love with the dark atmosphere and cinematic elements Hardstyle had to offer straight away. That's where it all started for me!
What are the main differences between the Dutch and German parties and scenes?
Ole: The scene here is a lot smaller of course, but I think that the people are just as dedicated to Hardstyle once they get into the music! Also, organizations such as Massive Dynamic and Musical Madness are working really hard and passionately to make the scene grow here, with great success!
As for the name 'Riot Shift', what does the name and the act stand for?
Ole:  Riot Shift stands for a duo that is making a difference in the scene. By putting lots of creativity with experimental elements into our tracks we want to bring raw hardstyle to a whole different level. We want our fan base to feel connected and united at our performances, that's why we chose the word "riot".
You must already be setting goals. What is the ultimate dream you want to achieve together with Riot Shift?
Connor: Clear goals on our list are of course to play at the bigger events such as Defqon 1 and Decibel, but also to work on tracks together with some of the leaders of the genre! Generally, we just want people to enjoy our music and to go crazy during our sets!
Who are the artists that influence and/or inspire you the most when producing music?
Ole: Since we listen to a lot of other genres such as Drum & Bass, Dubstep and Trap we try to incorporate some of those elements into our tracks to keep things interesting. In Hardstyle we get inspired by producers such as Radical Redemption, Delete and The Pitcher. But also D-Sturb, Rebelion and Ncrypta have put out amazing tracks lately!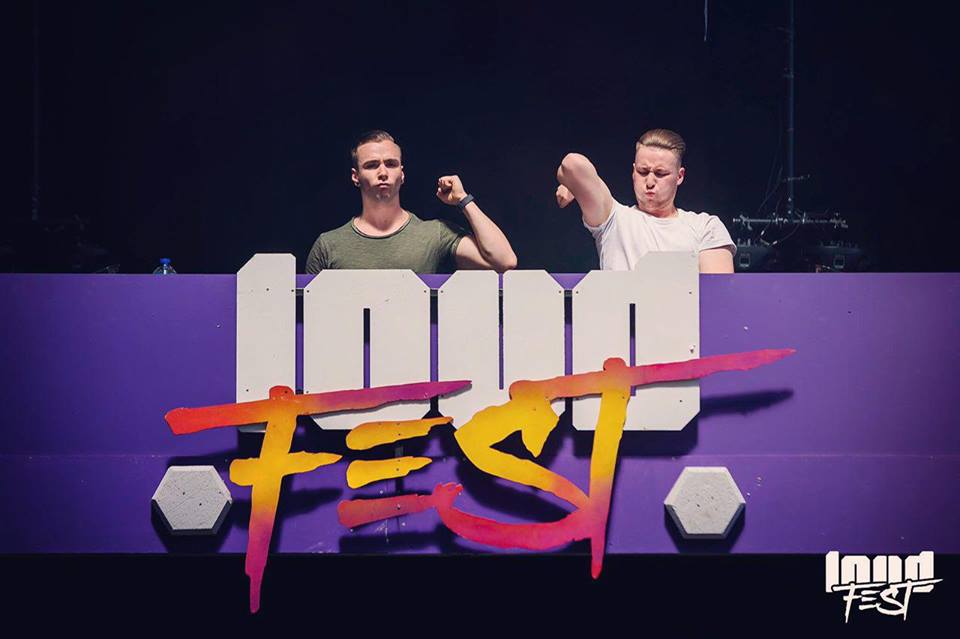 Working as a duo has both its cons and pros, and we've seen duos split during their career before. How do you secure a good working relationship between you guys?
Connor: When we are in the studio together we have a really great chemistry going. We often have the same ideas and opinions during the process of a track and can find compromises really well. Most of the time I lay out the creative groundwork with the arrangement and the sound design, then Ole really brings the quality into the tracks. I think it's just very important to communicate everything transparently and always work towards finding a consensus during the creative process of the tracks!
Thank you guys so much for this interview. Is there anything left you want to share or say to the people reading this interview?
Ole: You can expect lots of new Riot Shift music in the near future. If you want to get an impression, we definitely suggest you to come to our set at Ground Zero and join the riot! We are also working on an anthem for a really sick event, so keep an eye on our social media!
#jointheriot
Bookings
Riot Shift is now exclusively available for bookings world wide at Fast Forward Bookings. Follow Riot Shift on Facebook to stay up to date with all news about this new act.