Aversion about impressive collabs: "Youth heroes that I suddenly find myself in the studio with"
Aversion has quite a few releases planned, including interesting collabs. In the PLAFONDDIENST podcast he talks about collaborations with KELTEK, Phuture Noize, Radical Redemption, E-Force and "his biggest project to date".
ALSO READ: Dual Damage about PVC kicks and their bizarre hype: "It went so fast"
With a weekend of Decibel outdoor just behind us, Aversion joins PLAFONDDIENST – The Dutch Hardstyle Podcast. His hit 'Activation' is going all over the world and the big EDM artists (such as Hardwell and Dimitri Vegas & Like Mike) play it massively on the biggest stages – like Tomorrowland and Ultra. "I suddenly got a DM from Hardwell asking if I could WhatsApp him: that's pretty bizarre," says the 24-year-old hardstyle DJ/producer.
"I think this might be the sickest thing I'm going to do yet"
This summer is Activation Season, as Aversion hits one milestone after another. For example, at 11:00 AM he packed the iconic BLUE at Defqon.1 2023 and played (together with colleagues/friends Adjuzt and Mutilator) on that huge Intents Festival mainstage. "How cool is that: that you are working hard with your mates and then almost walk off that stage in tears", Robin looks back.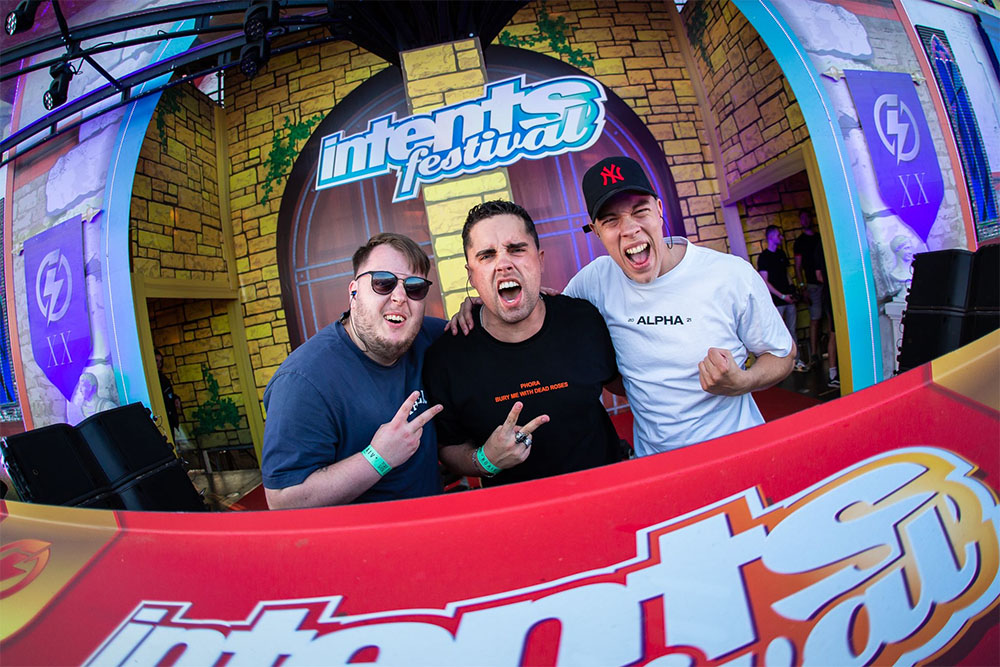 The down-to-earth hardstyle DJ has quite a few plans up his sleeve. He was already on stage with KELTEK and Phuture Noize to play their collab, but there's many more in the works. "I talked to Radical Redemption and E-Force about going into the studio together," explains Aversion. A few years ago he could not have imagined this. "These are all childhood heroes: guys I used to take a picture with, but I really don't show them anymore," he laughs.
Check out the episode with Aversion at PLAFONDDIENST – The Hardstyle Podcast
But there's an even bigger goal this year, says Aversion. "Something really big is coming this year." When asked if this is a standard answer, he is clear: "I really think this is the sickest thing I've done so far…"
What was Decibel like for Aversion and what does he think of this harder styles festival? Check out the new episode of PLAFONDDIENST (in Dutch) now on your favorite podcast platform.